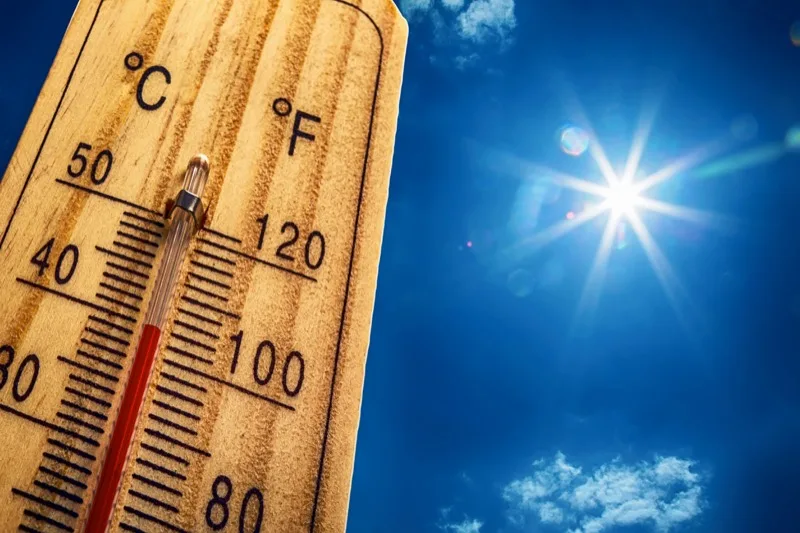 Forecasts indicate temperatures in some parts of the UK could reach close to 30 °C this week – meaning existing records for September could be smashed.
As of 11am on Monday, September 4, the Met Office is forecasting temperatures of 29 °C on Wednesday, 6 September and Thursday, 7 September.
Dr Stephen Burt, from the University of Reading's Department of Meteorology, has been looking at temperature records from years gone by.
He said: "Since records began at the University of Reading's Atmospheric Observatory site in 1968, the highest temperature recorded in September was 29.6 °C on 11 September 2006, so this coming week could see that record broken.
"Further back, the last time temperatures reached 30 °C in Reading in September was back in 1949, when 30.0 °C was recorded on 4 September at the University's London Road site.
"Our hottest September day on record was 7 Sept 1911, which reached 31.7 °C, closely followed by 31.2 °C on 4 Sept 1929, again both at the London Road site.
"For this year to date, the hottest day has been 10 June, 30.9 °C at the Observatory. At present, it looks unlikely that figure will be surpassed, but it is not unknown for the hottest day of the year to occur in September – University records show this happened in both 1929 and 1954. In 2011, the hottest day of the year was 28.2 °C on 1 August, but the second-hottest day was 1 October, at 27.8 °C."